About MSS Alliance and Forum
To speed up the popularization and practical application of the MSS technology in society, National Institute for Materials Science (NIMS), Kyocera Corporation, Osaka University, NEC Corporation, Sumitomo Seika Chemicals Co., Ltd., and NanoWorld AG., all possessing key technologies and knowledge, jointly launched the "MSS Alliance" on September 25, 2015.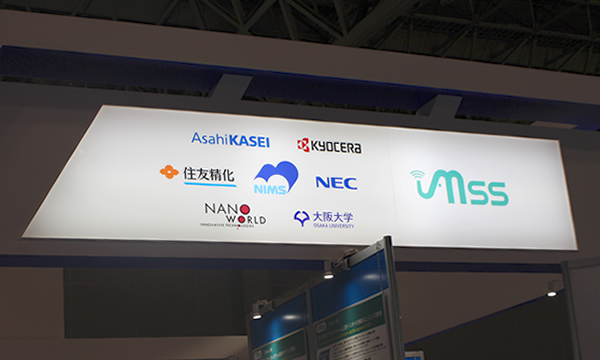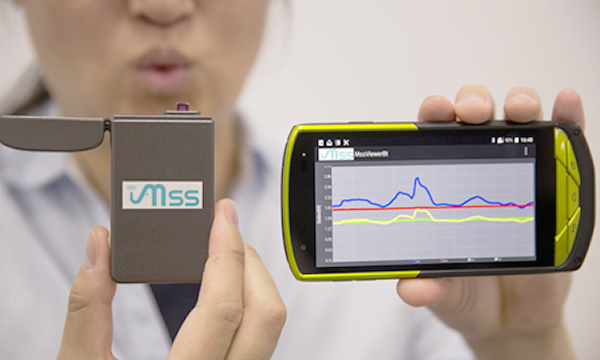 The MSS Alliance has made several notable achievements in R&D related to key technologies; these include the development of sensor devices, receptor layer materials and precise evaluation and data analysis systems. In April 2017, Asahi Kasei joined the alliance and has been developing MSS sensor chips, receptor layer materials capable of absorbing gaseous molecules, and coating techniques of receptor layer materials on an MSS. In addition, companies invited by the alliance carried out more than 10 demonstration experiment projects* in which the MSS repeatedly proved to be both highly sensitive to identify a variety of odors and capable of distinguishing between them.
* Demonstration experiments: to be conducted to validate the capability of the MSS to detect and distinguish between different scents and odors in various fields, such as agriculture, livestock industry, self-healthcare, construction materials and body odor. The experiments employ MSS standard measurement modules developed by the MSS Alliance.
In light of these joint research results, the "MSS Forum" was launched on November 1, 2017 to encourage interested organizations to perform demonstration experiments and accelerate the practical application of the MSS. The seven organizations that make up the MSS Alliance continue the R&D on constituent technologies while the companies and research institutes in the MSS Forum promote experiments to demonstrate the effectiveness of the MSS in various environments. Through these efforts, MSS Alliance and MSS Forum will pursue the establishment of this sensor technology to establish a de facto standard.
Application Outlines
First application period
November 1-22, 2017 About 10 organizations are accepted* Application closed
Second application period
March 7-20, 2018 About 15 organizations are accepted* Application closed
Third application period
* We will examine whether participants possess appropriate engineering resources.
MSS Forum Secretariat
MSS Technology Center
External Collaboration Division
National Institute for Materials Science (NIMS)

Address: 1-2-1 Sengen, Tsukuba, Ibaraki 305-0047